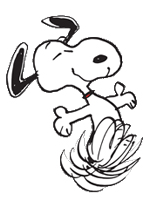 Current Opportunities
While there are no specific position openings available at this time, you may submit your resume for future consideration to the email address below.
Please check back to this section from time to time for specific openings which may occur.
How To Apply
If you would like to apply please submit your resume to: HRJobs@amuniversal.com
Internship Opportunities
Please see current internship openings here: Internship Opportunities
Equal Employment Opportunity
Andrews McMeel Universal pledges to provide a positive and nondiscriminatory atmosphere for all qualified applicants and associates. We maintain a practice of training, developing and promoting associates on the basis of performance, skills, ability, experience, and other relevant qualifications.
Equal employment opportunity has been and continues to be both policy and practice at Andrews McMeel Universal. This policy makes good business sense. Our company will benefit because it will readily fill its needs for skillful and productive associates.
In addition, the company complies with all federal, state and local nondiscrimination laws and does not discriminate on the basis of race, color, religion, national origin, creed, veteran status, age, sex, or disability.
Andrews McMeel Universal • 1130 Walnut, Kansas City, Missouri 64106 • 816-581-7500