Through comic strips, newspaper columns, books, calendars, greeting cards, gift items, mobile applications and websites, this quiet Kansas City company has discovered, nurtured and promoted many of the most gifted, original creators of our time. The company is known for its quality – including exclusive access to some of the biggest brands in the world, as well as quantity: 100+ features more than the next largest competitor. Big Nate, Dilbert, Doonesbury, Garfield, and Peanuts are just a few examples of the marquee brands in AMU's portfolio.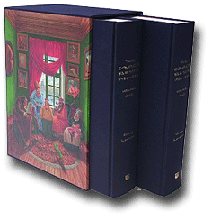 AMU's vision is to be the best global syndication and publishing company. Their corporate mission is to actively pursue and acquire the best creative talent, and to foster, distribute and market this talent with the intent of informing or entertaining people around the world.
Over the years AMU, Andrews McMeel Syndication, Andrew McMeel Publishing (AMP), and Andrews McMeel Entertainment (film and television division), has attracted and acquired some of the world's most recognizable brands, with millions of loyal followers.